Master of Education - Special Education K-12 (Virginia Licensure Track)
This program is for applicants who are seeking licensure in Special Education in Virginia.
Prepare to make a real difference in students' lives by becoming a K-12 special education teacher. Our 24-, 28- or 32-month online and field-based Master of Education (M.Ed.) in Special Education program will teach you the theory and skills to gain initial licensure as a Special Education Teacher in Virginia. Your advisor will also have options for provisionally licensed teachers. 
Graduates of the M.Ed. in Special Education degree program will gain instructional, assessment and behavior management skills to help all students, including those with special needs, reach their full potential.
VDOE Licensure Concentrations
This course combines online classes with coached field experiences and student teaching assignments supervised by special education teachers. You will also analyze current research in special education. Course topics include: 
Understanding Students With Exceptionalities
Collaboration and IEP Implementation
Transition Planning
Class Management and Positive Behavior Supports
This program is presented in an accelerated, cohort-based format that allows you to earn your teacher certification in as little as two years. You'll take classes no more than two at a time in eight-week blocks for intense study of each concept. Small classes accommodate productive discussions, participation in projects and personal attention from your instructor. You will be required to complete field experience hours and a student teaching placement in order to earn your VA teacher certification in the area of Special Education. Students will be required to meet online with the university supervisor.
Who This T
eacher Preparation 

Program Is For

The M.Ed. in Special Education is for teachers seeking initial VDOE licensure and Special Education Teacher. You must have a baccalaureate degree from a regionally accredited institution of higher learning and provide official transcripts from all academic institutions attended. Students with a GPA below 3.0 will be considered on a case-by-case basis.

To comply with CAEP accreditation, candidates must attempt and report official scores for the Virginia Communication and Literacy Assessment (VCLA) and Math Praxis (5733) to the Graduate Admissions Department. Averett may accept you into the program on a probationary basis if you submit proof you have scheduled these exams prior to starting class. Students without passing scores may be accepted on a four-course monitor.
Upon completion of this program, students will have earned an M.Ed. in Special Education. Upon successful completion of the VCLA and Reading for Virginia Educators: Special Education assessments, completers will be eligible for initial teaching licensure in the area of Special Education for grades K-12.


Students will be required to complete a full-time student teaching placement under the supervision of Averett faculty in order to be eligible for certification.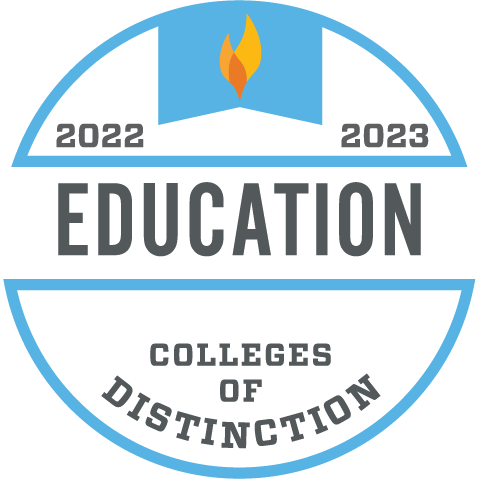 Are you ready to get started?
If you are ready to start your journey with us, Apply Today and request a FREE Transfer Credit evaluation!