Master of Education - Administration and Supervision
This program is for applicants who are currently licensed to teach in Virginia.
Prepare to earn a School Administrator Endorsement with a Master of Education (M.Ed.) in Administration and Supervision from Averett University's Master of Education program. This online, 20-month program teaches critical managerial and administrative skills for building community and school-wide instructional plans. Must have a Virginia Collegiate Professional Teacher License.
Today's schools need leaders who can create environments of excellence. Graduates of our M.Ed. in Administration and Supervision degree program are prepared to manage people, resources and processes in K-12 schools to support effective instructional strategies.
Master of Education Program Concentrations
This program emphasizes the role of the school administrator as an instructional leader. Course topics include:
Instructional Leadership and Student Academic Achievement
Human Resources and School finance
School Climate and School Improvement
Family and Community Relations
Professionalism: Ethics, Policy, and Professional Development
The M.Ed. in Administration and Supervision program is presented online over 20-moths in an accelerated, cohort-based format. You'll take classes no more than three at a time in six to eight-week blocks to allow intense study of each concept. Small classes allow productive discussions, participation in projects and personal attention from your instructor.  Classes are asynchronous and fieldwork may be completed in your own school division. VDOE requires candidates to complete a total of 320 internship hours, 120 of which are built directly into your coursework. Students will be required to meet online with the university supervisor.
Who This Master of Education Program is For
The M.Ed. in Administration and Supervision is for applicants who can show they are currently licensed to teach in Virginia and provide a resume detailing employment dates. You must have official transcripts from a regionally-accredited institution showing a 3.0 or higher GPA in your last 60 credits of bachelor degree study, and at least three years of full-time teaching experience as a licensed teacher.
Upon completion of this program and successfully passing the School Leader's Licensure assessment (SLLA), students will have earned an M.Ed. in Administration and Supervision and will be eligible for endorsement as a School Administrator in the State of Virginia.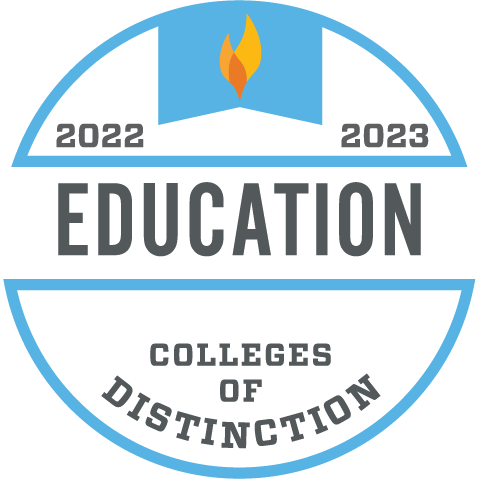 Are you ready to get started?
If you are ready to start your journey with us, Apply Today and request a FREE Transfer Credit evaluation!